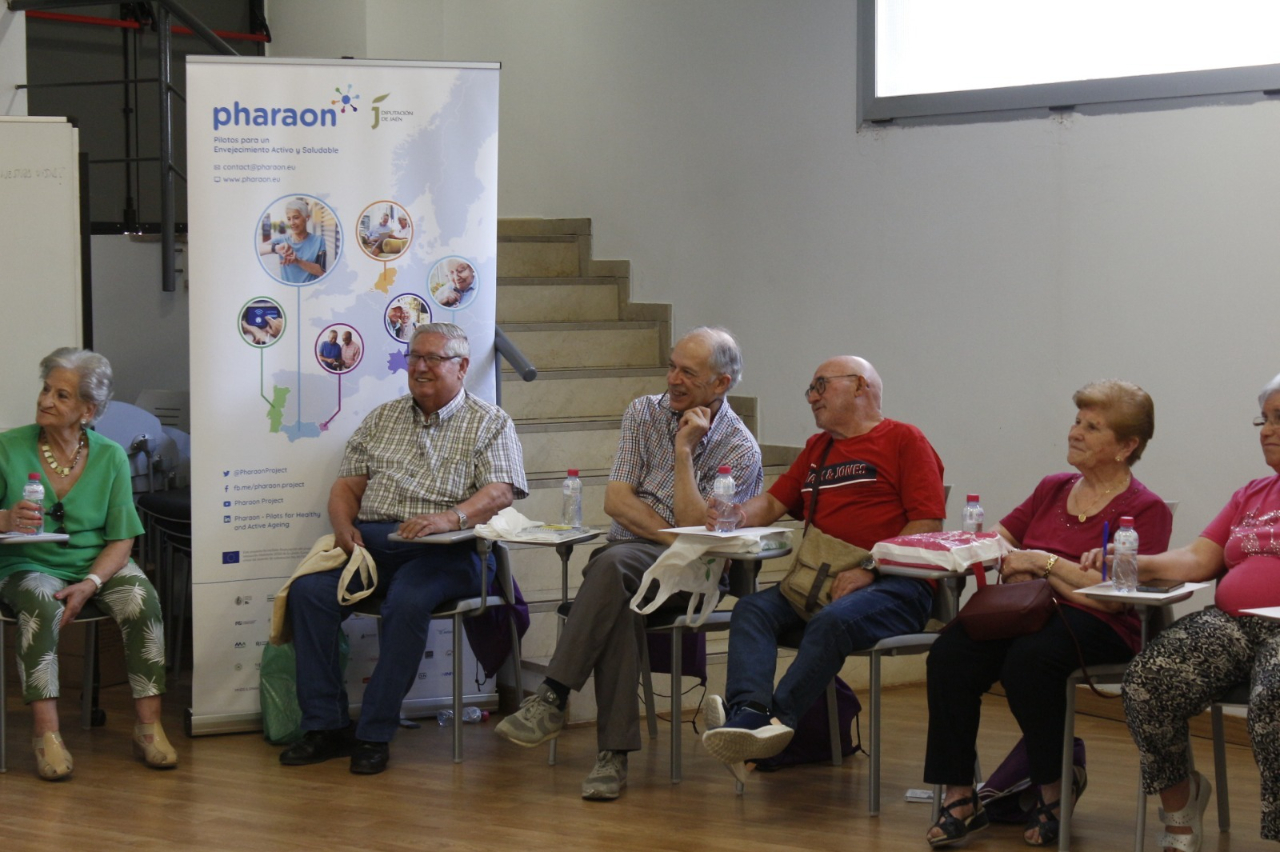 11 Jul

Andalusian Pharaon participants meet in ​​Torredelcampo

On 5 July 2023 a meeting was held with 30 older people from various towns in the province of Jaén, Spain, who have been very active in the Andalusian Pharaon pilot.

The meeting took place at the Torredelcampo Social Services Centre, where Pharaon partners got first-hand experiences and testimonies of the people who have shown a great capacity for adaptation and learning in the face of the challenges posed by the digital society.

Pharaon's main objective is to provide support to an ageing European population by integrating digital tools, devices and services into open platforms that can be easily deployed while maintaining the dignity, independence and safety of older people.

The Andalusian pilot has focused on promoting social cohesion and preventing social isolation and unwanted loneliness, a complex challenge that has not been addressed to date.

Smart devices have been distributed for several months in the homes of more than 150 older people in the province. These devices have made it possible to monitor the physical and emotional state of older people, as well as offer them recreational, educational and cultural activities.

The older people's experience with the technologies used has been positive and enriching. Some of the reported benefits are:
Improved digital skills and self-confidence when using smart devices.
Improved physical and emotional state by monitoring daily activity and receiving personalised information.
Improved cognitive stimulation by practicing with games and activities adapted to interests and needs.
Improved social cohesion by contacting other older people, family members, caregivers and professionals through a common social network and social robots.
Improvement of quality of life by feeling more accompanied, supported and safe.
Pharaon is an example of how technology can be an ally to improve the quality of life and well-being of older people.