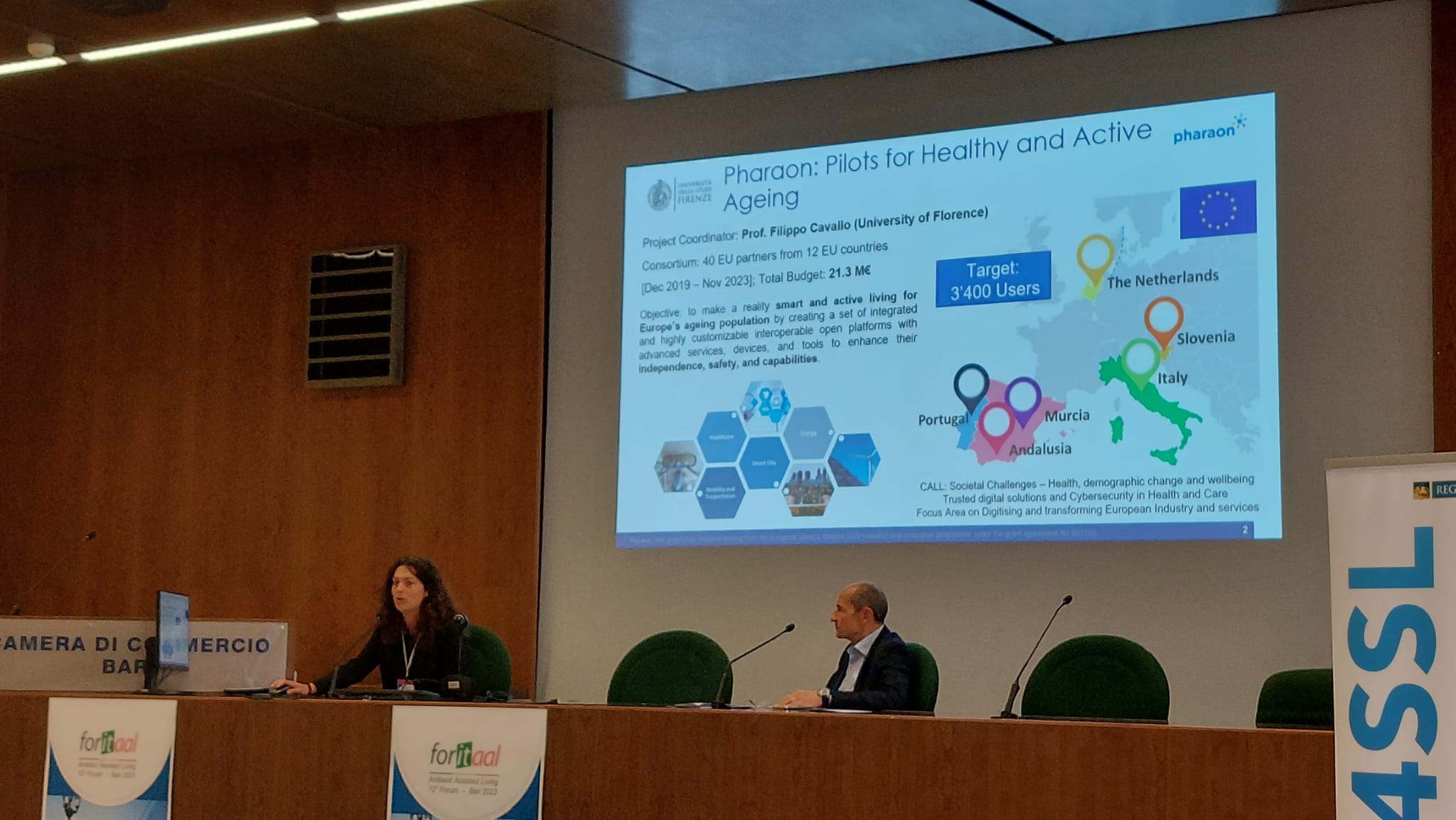 05 Jul

Italian Pharaon Pilot presented at ForItAAL2023

Pharaon outcomes from the Italian Pilot site were presented during the last Italian Forum of Ambient Assisted Living 2023 (ForItAAL2023) held in Bari, Italy from 14-16 June 2023.

About 30-40 people interested in ambient and assisted living to support active and healthy ageing both from academia and SMEs attended the presentations and actively engaged with questions on co-creation or acceptability of monitoring services.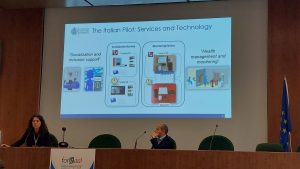 Erika Rovini, University of Florence, presented Pharaon's socialisation and monitoring technology-based assistive services of to improve active and healthy ageing. She presented the pilot study of socialisation and monitoring services tested by 30 older adults within the Italian Pilot Site. Data is collected at the beginning of the deployment phase of the pilot. The hypotheses are related to the qualitative perception of the two services from older adults as well as to the role of stress related to the use of technology. Collected results underline higher usability for the monitoring scenario rather than the socialisation one. A significant correlation between the stress related to the technology and the usability score is also emerging. This study represents a promising starting point for better investigating technology-based services that can improve the quality of life of older people living alone, providing them with tools that can decrease their social isolation and can enhance their monitoring.
Letizia Lorusso, Casa Sollievo della Sofferenza, presented some preliminary findings on the relationship between technostress and loneliness. An interesting discussion about the need to test the use of digital tools, like robots or sensors, to overcome loneliness in older adults, ensued. The current results of 41 older adults presented in the discussion paper: "Could Living Conditions affect Stress in Using Assistive Technologies?" have not been able to provide insights. However, Pharaon aims to analyse a larger sample and a larger number of interconnected variables to account, if present, important environmental features that could affect or favour the use of technology. Furthermore, presenters and audience discussed the possibilities of moving care to patients' homes using technology, in order to reduce the feeling of loneliness in older adults.
The conference also provided the opportunity to promote the next Pharaon Open Call to potentially interested future applicants.