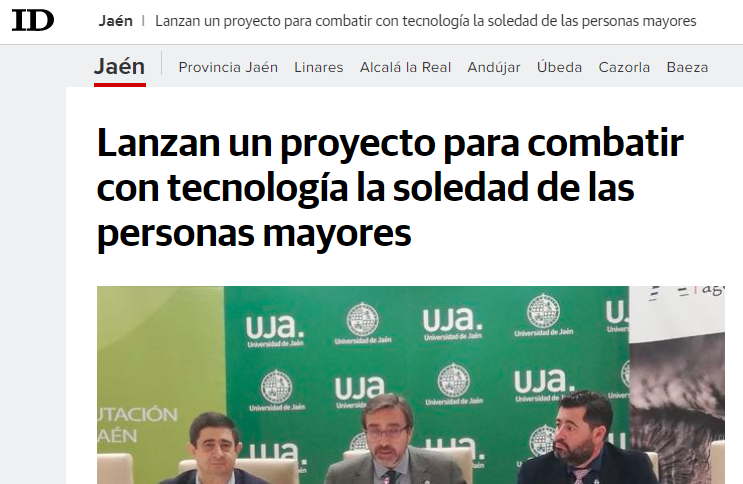 21 Feb

Lanzan un proyecto para combatir con tecnología la soledad de las personas mayores (Ideal, ES)

Jaén tendrá uno de los seis pilotos del programa Pharaon que se instalarán en cinco países

Combatir la soledad no deseada de las personas mayores. Ese es el objetivo que se han propuesto 41 entidades de toda Europa que trabajarán para, a través de las nuevas tecnologías aplicadas al hogar, hacer lo más llevadera posible la vida de aquellos que pasan la mayor parte del tiempo solos. Lo harán en un proyecto denominado Pharaon (Pilots of Heathy and Active Ageing) que cuenta con un presupuesto de 21 millones de euros y que para Jaén destinará 1,2 millones. Todo ello financiado por el Programa Horizonte 2020. Durante cuatro años seis estudios pilotos probarán una serie de tecnologías endométicas y Jaén tendrá uno de ellos.