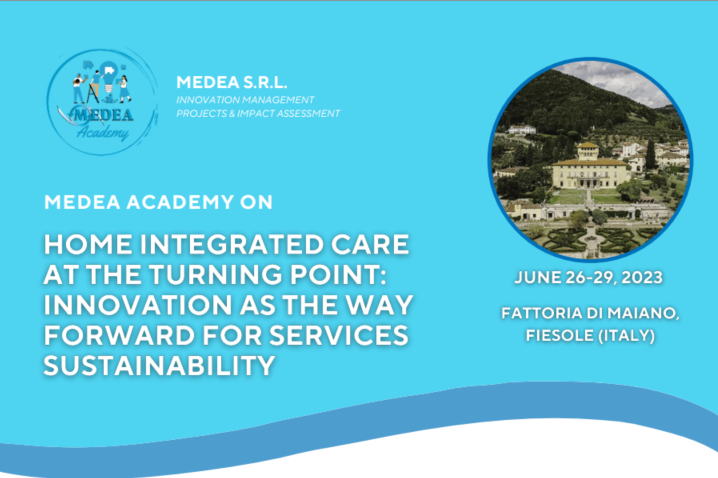 02 Apr

Medea Academy 2023 (26-29 June 2023, Fiesole, Italy)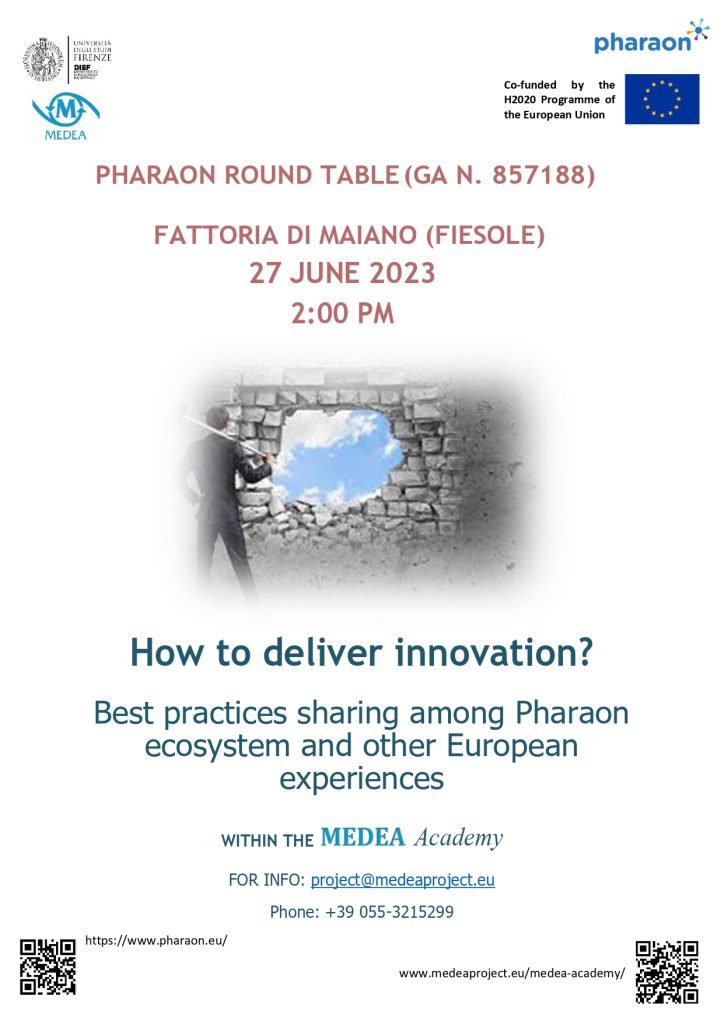 As part of the #Pharaonseries, the Pharaon project will be leading the discussions on innovation co-creation in the context of the MEDEA Academy on 27 June 2023 in Fattoria di Maiano, Florence (Italy).
This year's MEDEA Academy will focus on how to design, assess and maximise the value of innovation in health and social care. This edition is dedicated to Integrated care and organised in collaboration with Pharaon partner Gérontopôle Nouvelle-Aquitaine.
On the 27th, Pharaon will highlight the innovation potential of co-creation by looking at the action research approach, the pre-validation, and how to deliver innovation with the involvement of Pharaon Coordinator University of Florence and Pharaon partners Roessingh Research and Development and Gérontopôle Nouvelle-Aquitaine.
Where: Fattoria di Maiano, Florence, Italy
When: 26-29 June 2023
More information and registration are available on the MEDEA Academy website (click here)