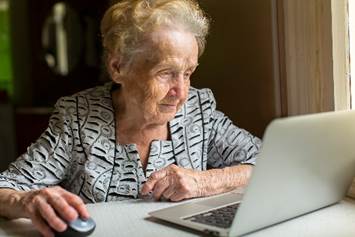 08 Apr

Pharaon contributes its part to counteract COVID-19

Pharaon – Pilots for Active and Healthy Ageing, aims to provide support for Europe's ageing population by integrating digital services, devices, and tools into open platforms that can be readily deployed while maintaining the dignity of older adults and enhancing their independence, safety, and capabilities.

The outbreak of COVID-19, a new form of coronavirus, and its rapid spread around the world has obviously required the project partners to make rapid decisions to keep everyone safe and healthy.

The Pharaon project has put on hold all face-to-face activities, including those involving older persons at all of its pilot sites in Italy, the Netherlands, Portugal, Slovenia and Spain. Communication among partners and pilot actors are conducted virtually and the project agreed to implement several mitigation plans to face possible concerns and delays.

As a project focused on the deployment of digital solutions to make smart and active living for Europe's ageing population a reality, Pharaon will make use of its capabilities to further the project.
"The Pharaon project believes that this emergency situation could also be considered as a positive boost to use digital technologies in activities involving older people and user organizations and to demonstrate the reliability of technology-based innovative co-creative methodologies for requirement analysis and design services." Filippo Cavallo, Pharaon Coordinator
The Pharaon consortium encourages everyone to follow the guidance of the World Health Organisation and government measures taken in our respective countries. For reliable information about the pandemic, please visit only trusted sources among which: