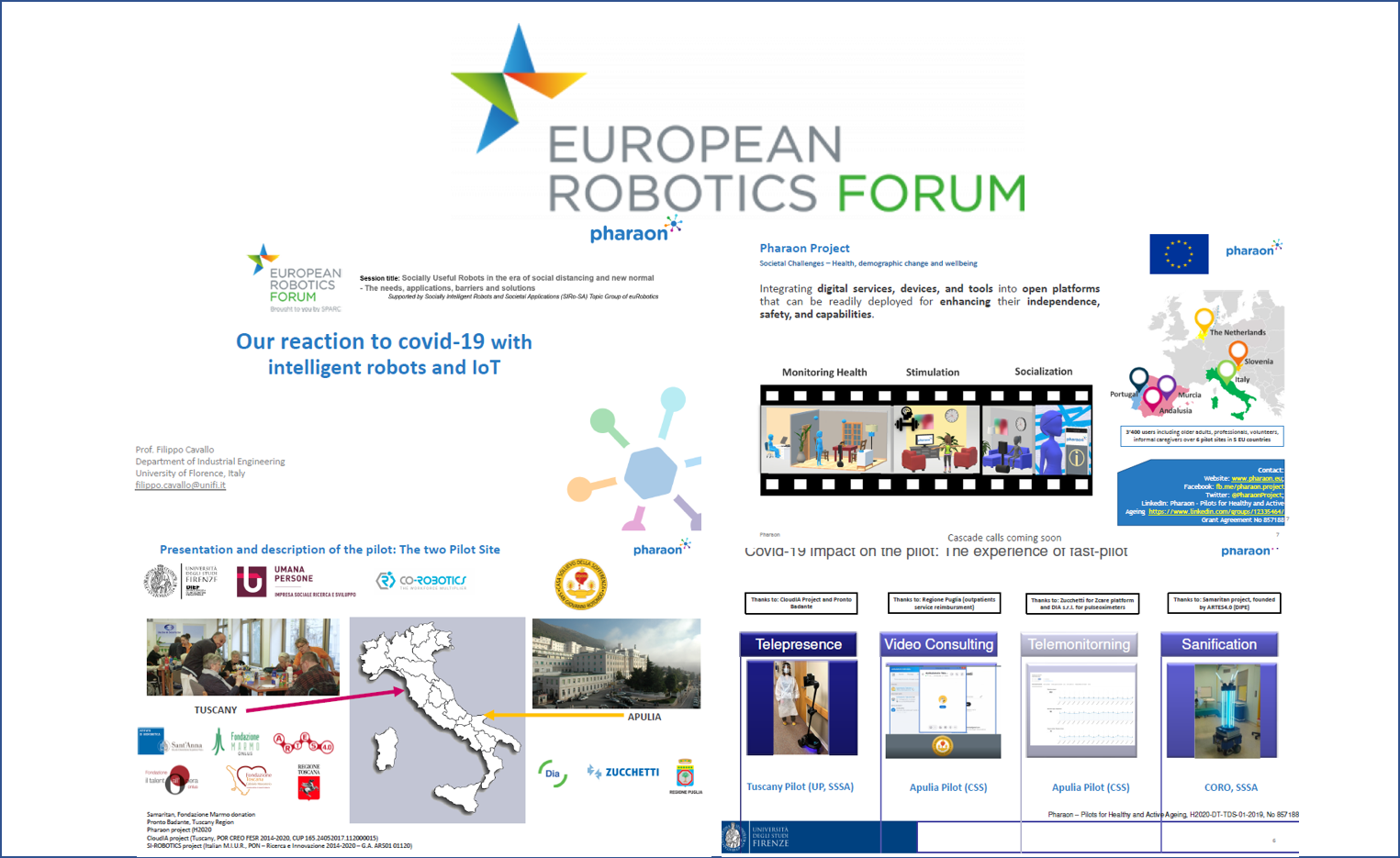 27 Apr

Pharaon @ European Robotics Forum

Pharaon Coordinator Prof. Filippo Cavallo presented Pharaon in the context of two workshops during the European Robotics Forum 13-15 April 2021.

The workshop on "Socially useful robots in the era of social distancing and new normal – the needs, applications, barriers and solutions" provided the opportunity to showcase Pharaon's reaction to Covid-19 with intelligent robots and IoT, in particular focusing in detail on the experience of the Italian fast-pilot.

The reaction of Pharaon to Covid-19 was also part of the second workshop on the "the Role of Robotic Companions in the New Paradigm of Industry 5.0". Under the broader topic of connected healthcare challenges with intelligent robots and IoT, the telepresence, video consulting, telemonitoring and sanification capabilities of the fast-pilot were explored, embedding the experience into the wider ecosystem.