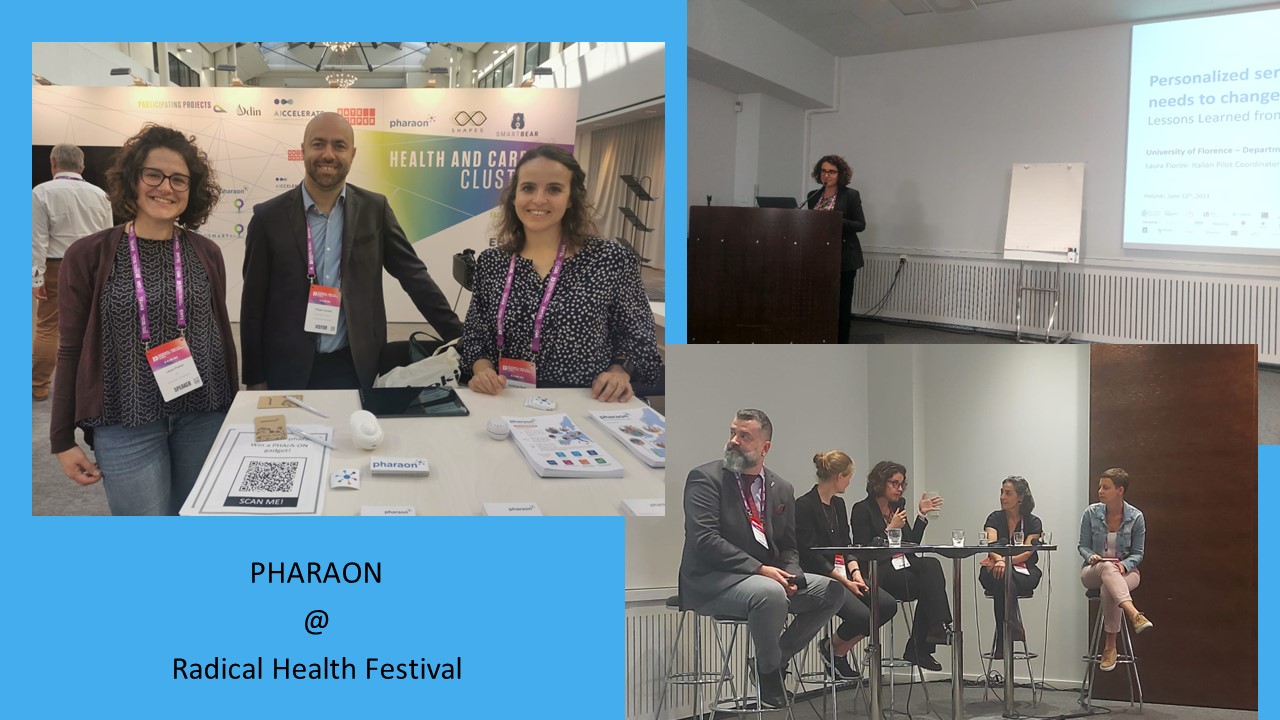 03 Jul

Pharaon joins forces with the health and care cluster at the Radical Health Festival

Pharaon participated together with other health and care cluster projects at the Radical Health Festival in Helsinki from 12-14 June 2023.

Pharaon kicked-off its participation on Monday 12 June through the health and care cluster session facilitated by EHTEL "Scaling up digital health services for active and healthy living". Laura Fiorini, University of Florence presented "Personalised services to foster active ageing: what needs to change to upscale and make it sustainable?". The presentation gave an overview about the lessons learned from the Italian pilot the challenges in conducting a pilot with older individuals. Specifically, she discussed the effects of technostress on digital health devices, and how differences in digital literacy, living conditions and methodology between pilots influence emotions and technological acceptance. The presentations were well received by the approximately 70 people who attended the session, and additional questions were posed by the audience during the panel discussion.

Pharaon also showcased its solutions in the exhibition area on 13-14 June jointly with other health and care cluster projects. The exhibition pavilion provided the opportunity to discuss with other large-scale pilots about common challenges, solutions and share ideas on how to scale-up the project and make it live longer than its pilot stage. Furthermore, different stakeholders such as technological developers, researchers and health professionals, stopped by the pavilion and gave their unique perspective and helped us have more insights on the pilot as a whole.