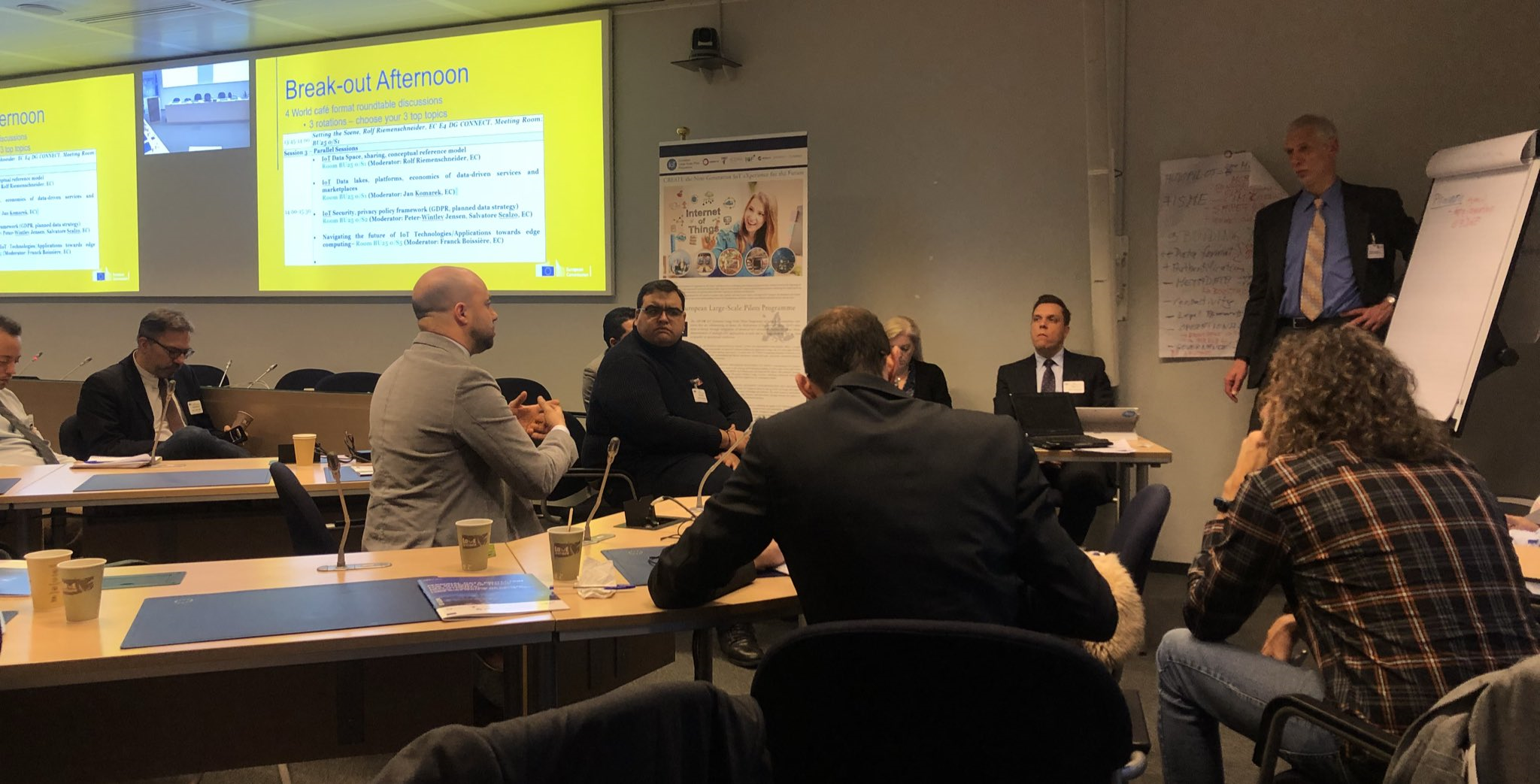 23 Feb

Pharaon participates in the "Navigating IoT Architectures and Standards Days"

Pharaon's Coordinator Dr. Filippo Cavallo, Scuola Superiore Sant'Anna – Biorobotics Insititute, has participated in the "Navigating IoT Architectures and Standard Days" on 19-21 February 2020 in Brussels. The event included keynotes, plenary and expert workshop sessions bringing answers to what has been achieved and what remains to be done by the IoT and DEI Large-Scale Pilots Programme funded under Horizon 2020.

The successful development and deployment of IoT solutions relies on multi-dimensional IoT reference architectures that address the different functional layers, the cross-cutting functions and system properties. These include the requirements for data and device security, device discovery, provisioning and management, data normalization, analytics, and services.

The IoT reference architectures are key for standardization, as they define guidelines that can be used when planning the implementation of IoT systems in order to address the complexity of IoT solutions and ensure trustworthy, secure, scalable, interoperable IoT deployments.