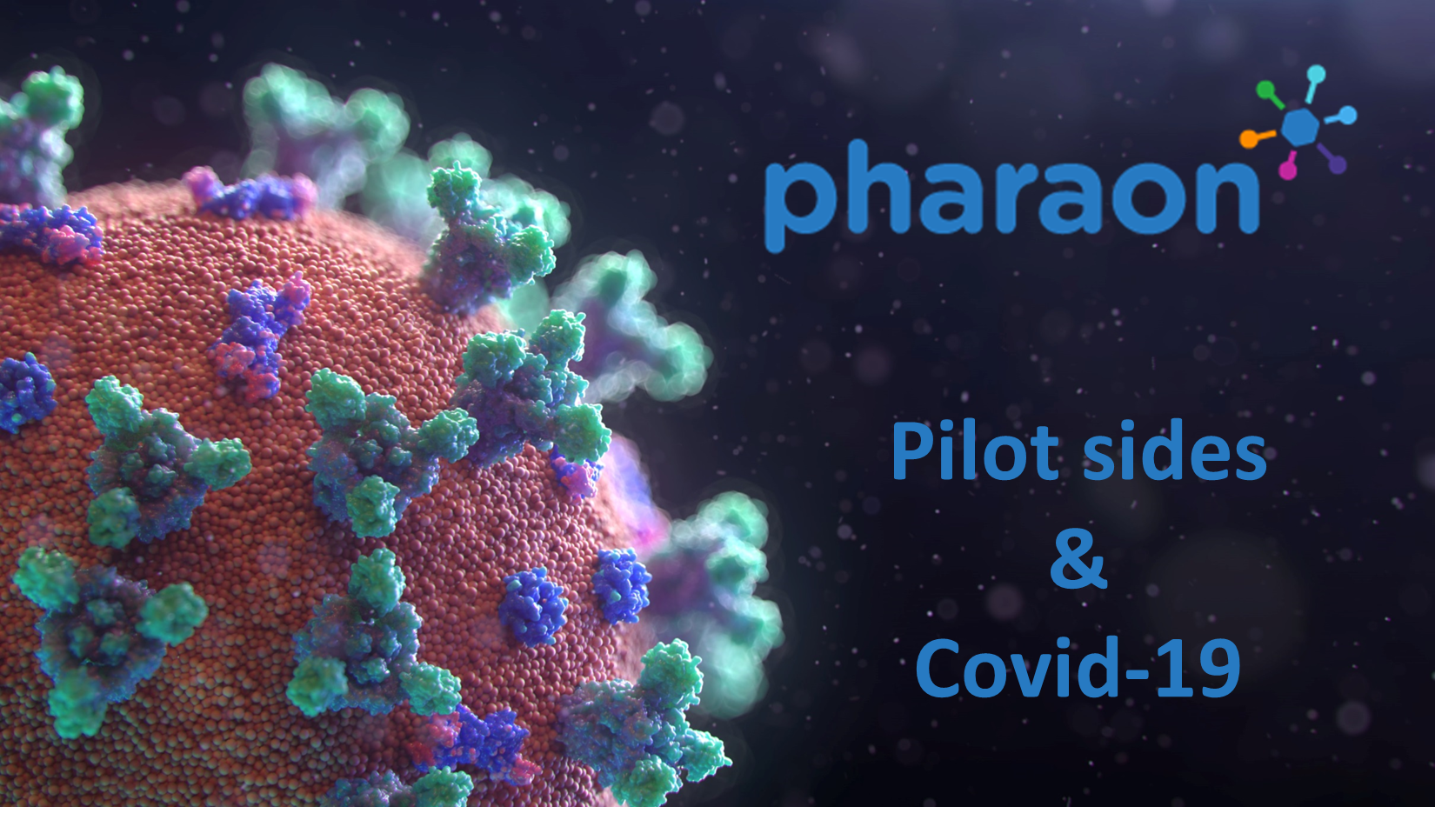 15 May

Pharaon pilot sites & Covid-19

Pharaon contributes its part to counteract Covid-19. But how are the individual pilot sites dealing with the challenges of the pandemic and the related lock-downs in their respective countries? How are they involving older persons in their research and what role does technology play?
Andalusia, Spain
The Andalusian pilot is conducting co-creation through individual phone-interviews with both older people experiencing loneliness and care professionals in the ageing sector, to gather insights about their needs on the use of technologies.
Italy
Due to the Covid-19 emergency, the Italian Pilot has converted the two planned  co-creation sessions regarding  the definition of user and pilot requirements into  semi-structured interviews, conducted by videoconference systems or phone calls. We are contacting more than 50 stakeholders, including older persons, informal and formal caregivers.
Murcia, Spain
In Murcia, Spain, the pilot has set up an online questionnaire to identify user requirements among patients and professionals from the health and care sector. Learn more about that questionnaire here.
Portugal
In Portugal there is a saying that can be roughly translated as "adversity sharpens skills". In Misericordia of Amadora, the coronavirus challenge leveraged the new wave of digital transformation in course. In line with the core topics of the Portuguese pilot on Pharaon smart cities and ageing challenges, two main outcomes were achieved in the processes of internal and external communication on health and social care services:
Professionals capacity building – the teams started to use collaborative online platforms that enhanced the possibility to take faster and better informed decisions,
Older adults empowerment- older adults developed digital skills to get in touch with their relatives and friends through video conferencing transposing the lockdown restrictions that hindered the family visits.
Also the Coimbra site of the Portuguese pilot had to re-shuffle all its methods and planning due to Covid-19. We believe that the direct contact with our older adults is key and we can now again think about developing some "controlled" and safe real-life sessions. So, from the end of May we will start our co-creation sessions with older adults, where the caregivers in the residential units will be leading the works, supported by the projects team that will participate remotely, through videoconference. We thus ensure the human presence but still keep everyone safe! And more news will come still this month, experimenting research collection through social media.
Slovenia
While adapting our research practices in our Slovenian pilot to protect the safety of the older adults, local technology provider and Pharaon partner SenLab stepped up to help residents keep in touch with their loved ones. SenLab is installing their communication software at the pilot site and will provide training to older adults to allow them to have simple and efficient video calling with family and friends while isolated and after restrictions are lifted.
The Netherlands
The Dutch pilot is exploring to do co-creation through a local newspaper: Cases centered around loneliness, shame and ageism will be presented and readers are invited to respond with their visions of the future. This way we hope to learn about their values and wishes.
 Next step: "Fast Pilots"
Pharaon focuses on older people's needs, especially when circumstances are difficult. Therefore, and in addition to the pilot's already implemented actions, Pharaon wants to promote the deployment of "Fast Pilots" to address key challenges arising from the COVID-19 emergency by applying telepresence and teleassistance at home, remote monitoring of discharged Covid-19 patients and automatic disinfection methods. We have the responsibility to speed up the digitalization processes and technology deployment to improve care for older persons now and in the future.