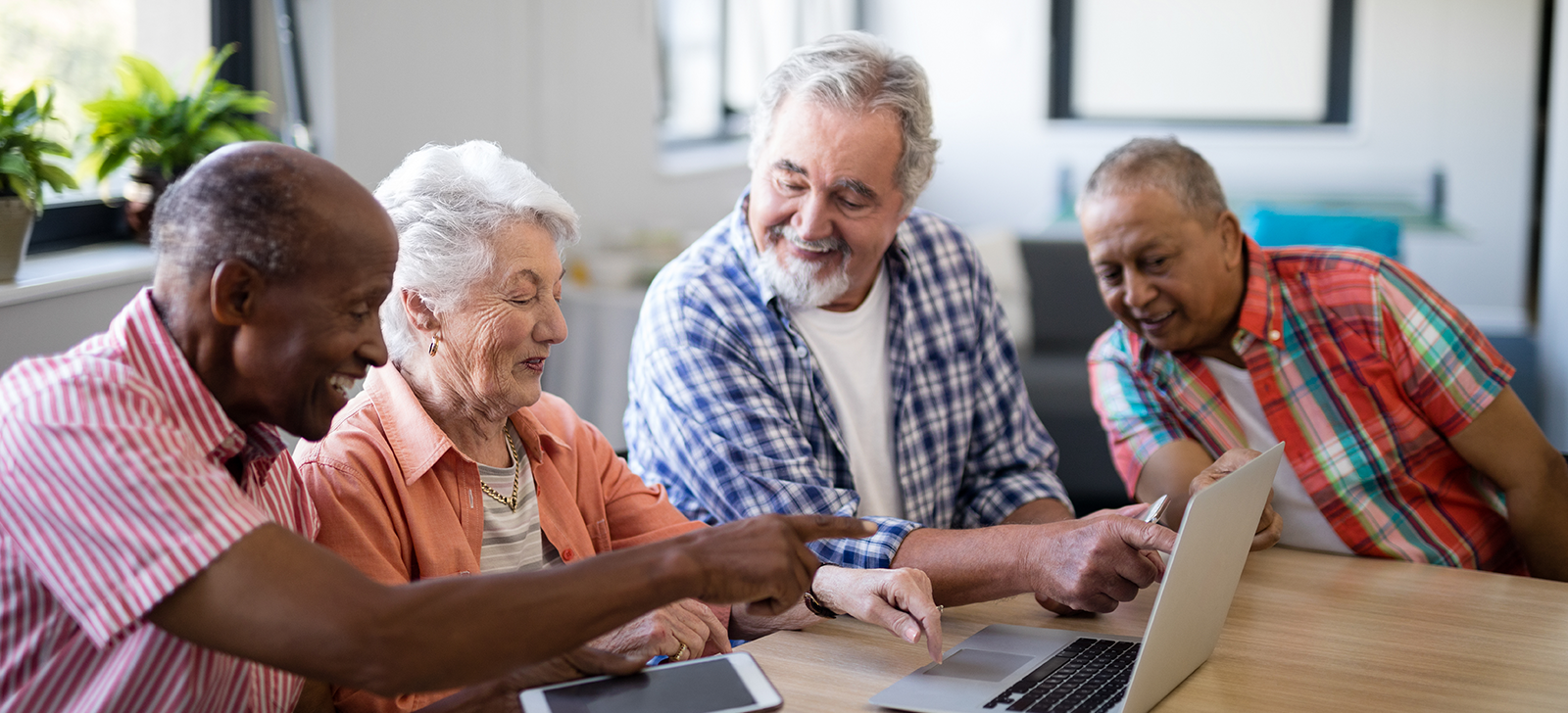 05 Jan

Pharaon – research to benefit communities

Lee el articulo en español debajo

The vehicle for the most ground-breaking transformation in our history is emerging from the intersection of technology and knowledge, allowing the rapid reimagining and creation of new industrial and social development models. Faced with the challenge of seeking a better society, the European community has combined the scientific, economic and humanistic dimensions of scientific and technical advances. Continuing this long journey, the Pharaon project is addressing the integration of smart devices and technology into the daily lives of older people in six pilot projects deployed in different European environments. The aim is to accelerate and enhance the benefits of technology to address the problem of loneliness, guarantee safety, increase well-being and facilitate communication for older persons or dependent people living in Europe.

In turn, our society, increasingly mature and sensitive, is demanding that the new frontiers of knowledge, which are expanding day by day, be used to benefit all sectors and educational areas of our community. Motivated by this endeavour, the Pharaon project periodically disseminates its findings in open access journals and actively participates in forums and events related to health and technology. Among these, Pharaon's participation in the European Researchers' Night can be highlighted, where in its latest edition more than 400 cities presented projects and research works in an instructive and engaging way. The University of Jaén has also presented the objectives and technologies of the Andalusian pilot program of the Pharaon Project to secondary and high school students with the aim of promoting an entrepreneurial and scientific culture that fosters the participation of different generations and diverse multidisciplinary perspectives in the shaping of our projects and, ultimately, of our society.

El vehículo para la transformación más vertiginosa de nuestra historia se está generando en tecnología y conocimiento, permitiendo crear y modificar velozmente los modelos de desarrollo industriales y sociales. Ante la exigente búsqueda de una sociedad mejor, la comunidad europea ha aunando las vertientes científicas, económicas y humanistas que ofrecen los avances científico técnicos. Continuando este largo recorrido, el proyecto PharaOn está abordando la integración de tecnología y dispositivos inteligentes en la vida cotidiana de las personas mayores en seis pilotos desplegados en diferentes entornos europeos. El objetivo es acelerar y potenciar los beneficios de la tecnología para abordar problemas de soledad, garantizar la seguridad, incrementar el bienestar y facilitar la comunicación de personas mayores o dependientes que viven en Europa.

A su vez, nuestra sociedad, cada vez más madura y sensible, está demandando que las nuevas fronteras de conocimiento, que se amplían día a día, sean permeables a todos los sectores y ámbitos educativos de nuestra comunidad. Motivados por esta labor, en el proyecto PharaOn se realiza de forma continuada una diseminación de resultados en revistas de acceso abierto y se participa activamente en foros y eventos sobre salud y tecnología. Entre ellos, destaca la participación en la Noche Europea de los Investigadores, donde en esta última edición más de 400 ciudades exponen de forma concurrente proyectos y trabajos de investigación de una forma didáctica y amena. Desde la Universidad de Jaén se han expuesto los objetivos y las tecnologías del piloto Andaluz dentro del Proyecto PharaOn a estudiantes de secundaria y bachillerato con el objetivo de fomentar la cultura emprendedora y científica que permita integrar la participación de diferentes generaciones y diversas perspectivas multidisciplinares en la construcción de nuestros proyectos, y en definitiva de nuestra sociedad.