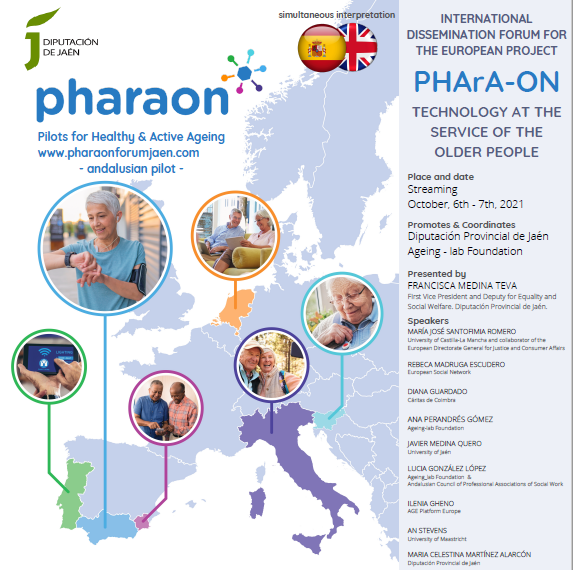 20 Jul

Pharaon's International Dissemination Forum – Technology at the service of older people

The Pharaon partner Diputación Provincial de Jaén is organising a major virtual event on October 6th 2021. It will be giving the floor to various professionals, including five project partners (Ageing_lab, UJA, AGE, MAIN, and Cáritas Coimbra), discussing technologies for ageing well.

Complete programme and registrations are available on the dedicated website: https://www.pharaonforumjaen.com

The website also offers the possibility to engage directly with the speakers and get their views ahead of the event.

The Forum will be in Spanish and English, with simultaneous interpretation.