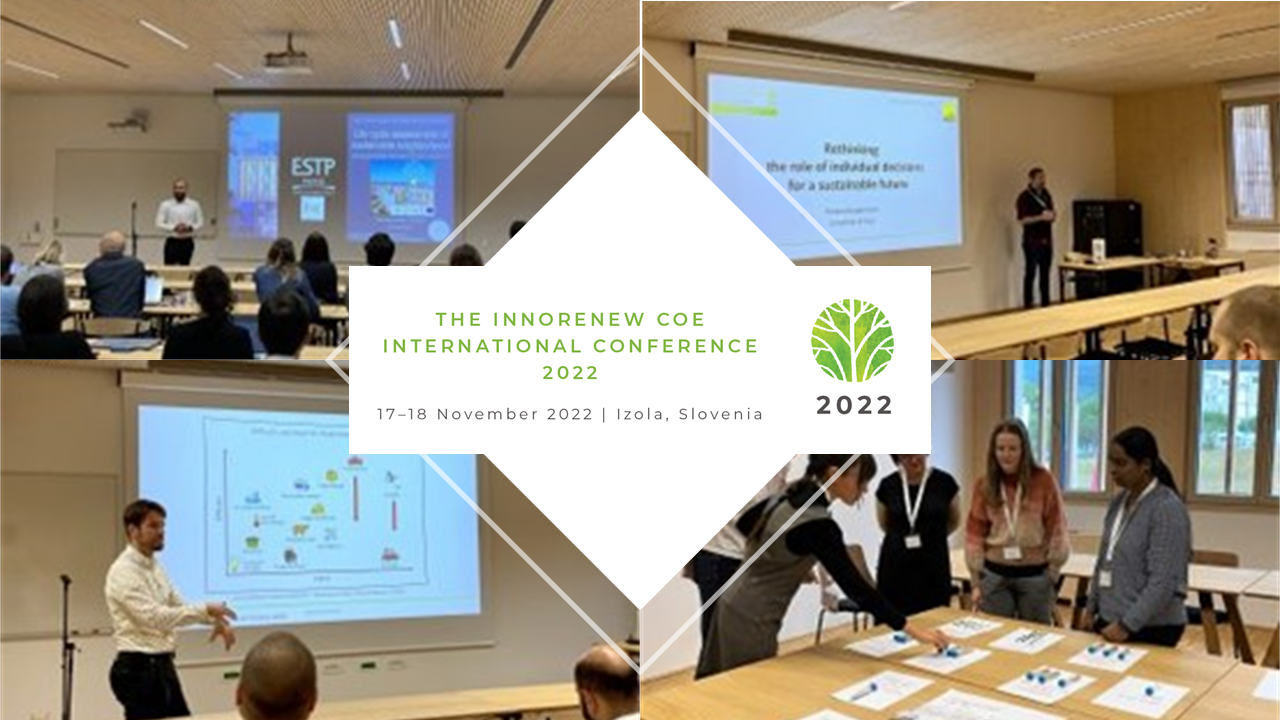 19 Dec

Successful Ageing and the Pharaon project were presented at the International Conference 2022 on buildings and materials for a sustainable future

The research institute InnoRenew CoE and University of Primorska organized the InnoRenew CoE International Conference 2022, "Rethinking buildings and materials for a sustainable future", which took place 17-18 November 2022, in the new InnoRenew CoE building in Izola.

Dr. Michael Burnard, InnoRenew CoE deputy director, opened the conference and welcomed attendees saying, "I am glad you are here today to discuss different fields and interdisciplinary topics related to buildings so that we can learn to better serve occupants, reduce climate impacts, and drive innovation in the field."

Participants could attend several presentations during four thematic sessions
environmentally friendly and energy-efficient materials and practices to improve the built environment,
state-of-the-art solutions for building design and assessment,
how to bridge the gap between research and society and
built environments for well-being.
In the context of the last session, our Pharaon colleague Mateja Erce from InnoRenew CoE presented her work investigating how supporting older adults in meeting their needs through the built environment is a vital part of active and healthy ageing. Moreover, a special workshop in the framework of the European Year of Youth entitled "Wood material flows modelling: issues, challenges, and a better future for our youth" was organized.