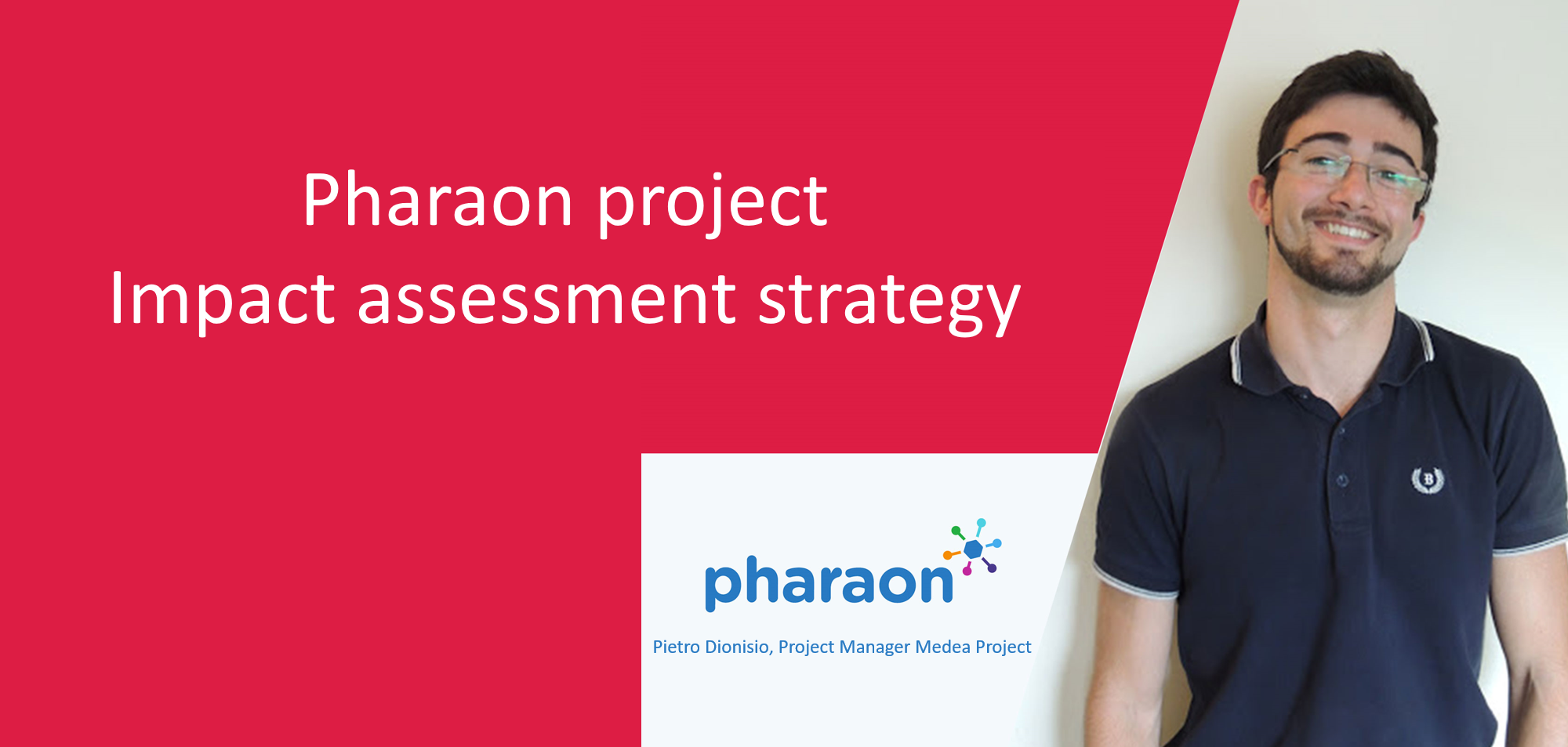 14 Apr

The Pharaon project impact assessment strategy

Within Pharaon, various types of services using digital technologies have been implemented. But how to evaluate and generate EVIDENCE of the value of such services for the different involved actors: patients, operators, public / private service providers, businesses and society as a whole?

Pharaon aims to address this question through the implementation of an evaluation approach able to analyze and govern the service scenario as a whole and to consider the needs to which the service must respond and the value it can generate. Pivoting on this approach, in synergy with the various players in the ecosystem, an evaluation methodology has been developed to provide specific indicators (KPIs) capable of assessing the achievement of the service's expected benefits with respect to three fundamental domains:
Impact that the service generates on the quality of life of end users
Sustainability of the service in terms of acceptance by users and its cost-effectiveness ratio,
Innovation that the service is able to generate both in terms of process and market expansion.
In particular, as regards the impact on the quality of life, the indicators identified aim, among others, to assess the capacity of the service to mitigate the cognitive impairment of the elderly population involved and the reduction of the formal and informal caregivers stress levels. With regard to the sustainability analysis, the implemented evaluation intends to evaluate the cost-effectiveness of the new tested services with respect to the current situation, as well as the degree of end users' acceptance. As regards the impact on innovation, the focus of the evaluation will be mainly on the ability to reduce the "digital divide" between operators so as to increase their rate of trust in technology and thus facilitate its implementation in new service scenarios.
The evaluation process will see the implementation of a "step by step" process!