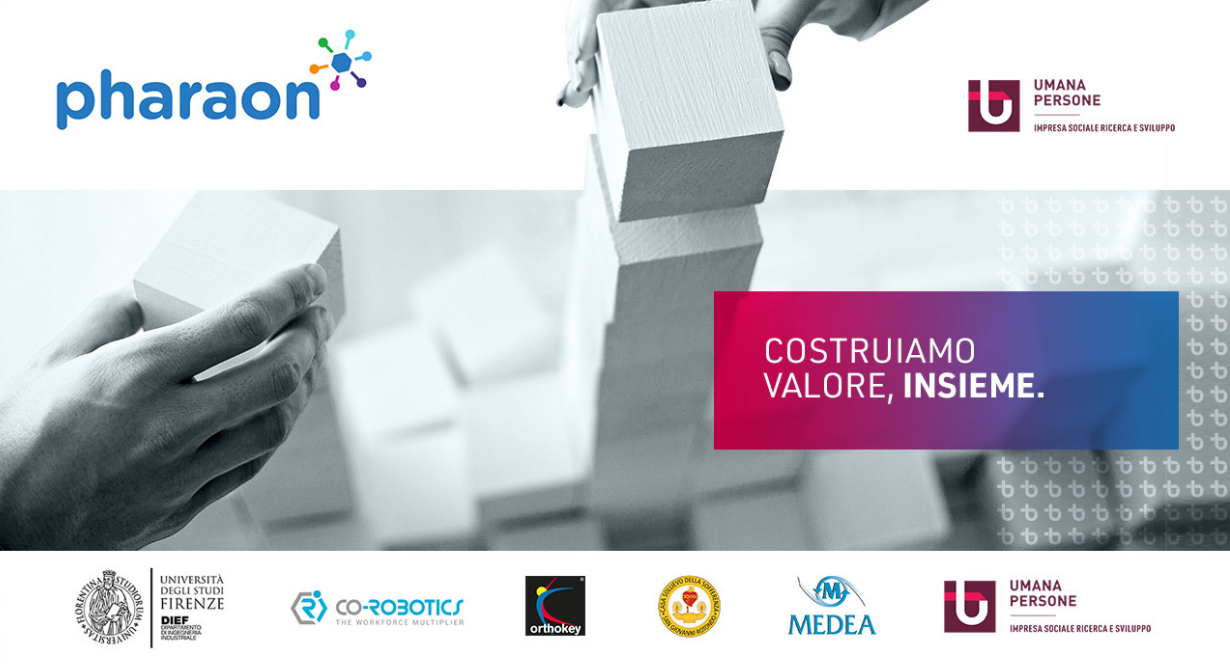 05 Nov

? OUT NOW – Italian pilot's newsletter
Italian pilot site newsletter
Reading here the newsletter both in English and Italian (Link)
Things are getting real at the Pharaon project, and finally technologies and users come together. The first phase of the pre-validation, covered in the news and recorded with images and videos, has been a successful chemistry of competences, empathy, expectations and discoveries.
From all that, we have achieved important results which will be presented and discussed in detail with the 40 project partners at the plenary meeting in Amsterdam, from the 9th to the 11th of November 2021. As soon as they are validated, we will share the results.
We also hope to be able to update you soon about two main activities of the Italian pilot: the first one deals with the integration of univeristy courses for social workers with training sessions, to improve their digital skilles; the second one aims at defining how the Pharaon Project can contribute to the implementation of the Italian PNRR – Recovery and Resiliency National Plan, which has already begun.
Stay tuned on our website and social channels! We look forward to seeing you!!